"Ilagay
lang dapat sa lugar. Sana. Have art naman." -Nizrhane


Hmmmm. What do I see in this photo?


It's me holding a painting by my bestfriend Droo! <33333>
Awww man. That painting's a gift to me from my bestfriend. Sweet.

Like my bestfriend, I also do art. Yun nga lang, I take photographs...and I write.


I choose subjects from animals...

I love taking photos of cats---cats sunbathing, cats sleeping, cats meowing, cats doing this, cats doing that---because for me, cats are great subjects. They exude the character that really gets into me like...LOVE! Joke! Basta cats have this character that when captured in a photo you'll just feel it.

***********************

...to people. Usually my subjects are my classmates. My classmates are also great subjects. They would always come up to me and tell me if I could do a phot shoot for them. Of course I'd agree! After all, they love getting pictures and the camera loves them too.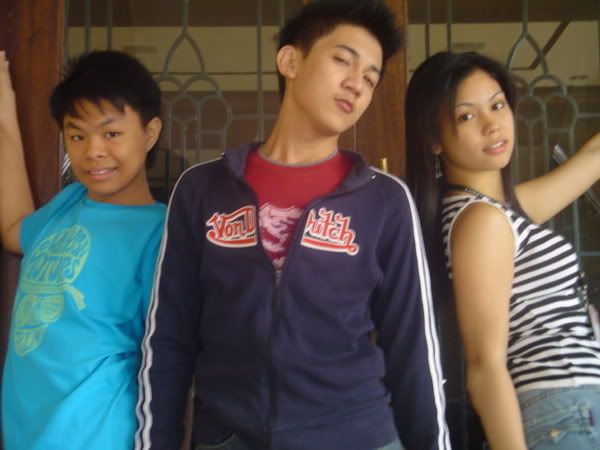 This is a shot that I had done for 3 of my classmates (Jai, RJ, Kim). These people love the camera so much that they always bug me to do shoots for them. I hope I'd see them in the future--sa billboards naman.


Another photo. This time, sila naman! They are a few of my closest people sa klase (Crystal, Arha, Aien, Mhanie). They are so cool that I always stick with them---cool in terms na we relate to each other. This photo has another version, though.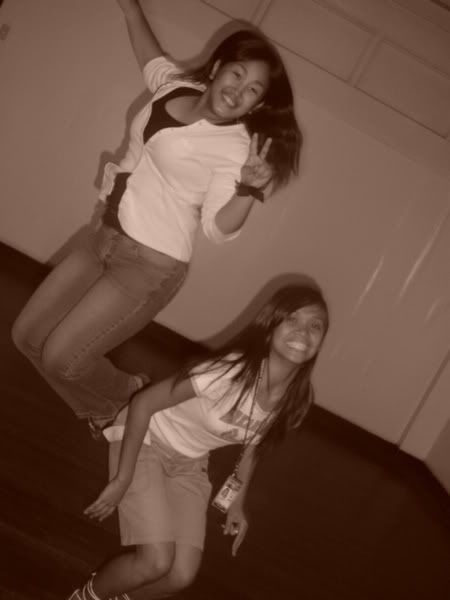 ...another photo. Arha and Tich jumping. <3333>